Andrea's Favorite Smoothie
jenne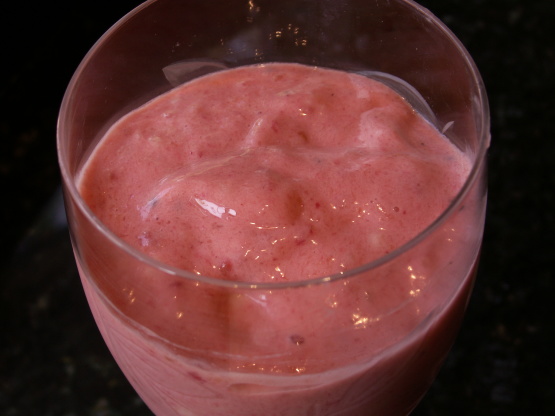 I took part of another recipe and then added a bunch of my own stuff. After experimenting alot and being disappointed, I finally came up with this particular concoction that I love to death!! Do NOT use frozen fruit!!!
Put the 1st 8 ingredients in a blender. Blend till smooth.
Start adding ice cubes to the mixture as you're continuing to blend.
Serve cold. Keep extra refrigerated.