Andes Double Chocolate Chip Mint Cookies
Cook4_6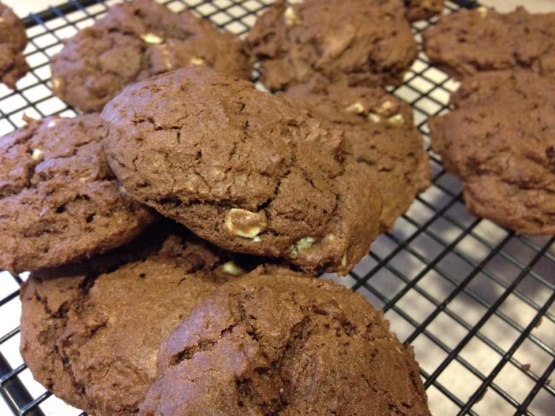 If you want easy to make, tasty cookies from scratch, then these are the ones.

Delicious cookie! I have made these twice and they disappear really quickly! I love the subtle hint of mint, crunchy outside and soft inside. I used 1/4 mini chocolate chips in place of the 3/4 regular, and they turned out perfectly! I will definitely make these again and again - Gillian
Preheat the oven to 375°F.
In a large mixing bowl combine the sugar, brown sugar, margarine, eggs, and vanilla.
Add the remaining ingredients, except for the mint and chocolate chips
Drop dough by the tablespoon onto a cookie sheet.
Cook for 8-10 minutes until golden brown.