crdsgrl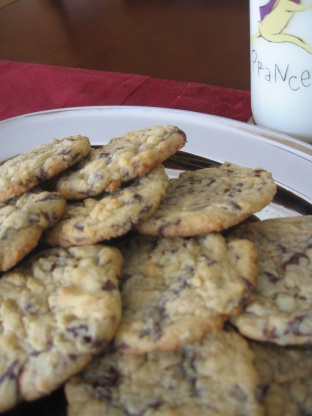 If you like moist goowey goodness with a hint of mint, you have found your recipe. This is actually my recipe for chocolate chip cookies, but substituted the Andes chips and wow, spectacular!
Preheat oven to 350.
Sift together flour and baking soda in small bowl. Set aside.
In a large bowl cream together butter, brown sugar, and granulated sugar. Beat in instant pudding mix until blended.
Stir in eggs and vanilla.
Blend in the flour mixture 1/2 cup at a time until blended.
Add Andes Chips and mix.
Drop on ungreased cookie sheet.
Bake 10 minute All ovens vary, so observe at 9 minutes.