Andersen's Split Pea Soup (Copycat)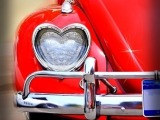 This recipe is soooo tasty. I remember as a kid, my parents would take us to Andersons Restaurant. We lived in So. Cal. and I remember it being a road trip to get there. It had a big Windmill and if I remember right, something about a Dutch Girl. That's about it for the memory of the restaurant...but this recipe I remember oh so well. I hope you enjoy :)
Directions
Add above ingredients in large pot.
Boil hard for 20 minutes then simmer until peas are tender, about another 25-20 minute.
Take ham hocks out and set aside to cool.
Strain soup through fine sieve.
Take meat off ham hocks and add back to soup. Reheat and enjoy.
Makes 8 bowls of yummy soup.