Peter J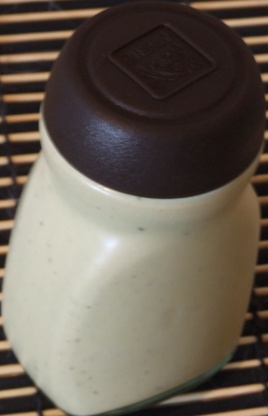 Just made to be eaten with a garlicy leg of lamb.

Really wonderful creamy sauce. The anchovy flavour is in no way overpowering so I think it would also be loved by a lot of people not really into anchovies. I prepared in advance and after tasting it refrigerated decided to serve it that way because it was a warm night and it was superb over some lamb noisettes. It was also really suited some cooked and salad vegetables as a dressing so we ended up using almost the whole amount for a meal for two.
Heat the butter and oil in a frying pan and cook the anchovies and garlic mashing with a fork over medium high heat for 1-2 minutes.
Cool and transfer to a food processor with lemon juice, freshly ground black pepper and eggs and process until smooth.
With the motor running, gradually add the oil in a thin steady stream until thick and creamy.
NOTE: to coddle eggs, boil in the shell for 30-60 seconds.