Sageca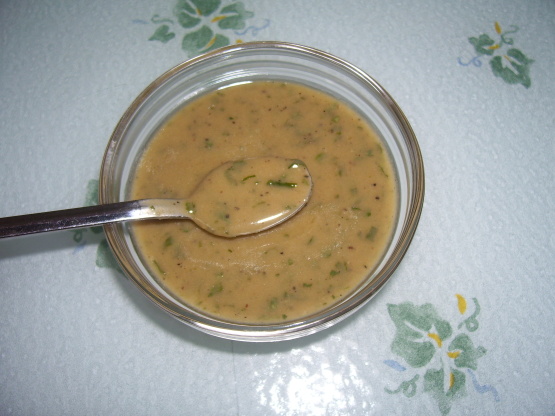 This dressing is delicious on a Nicoise style salad of steamed green beans, fresh tomatoes, hard boiled eggs and baby greens. I love it on steamed broccoli also. Be adventurous and try this.

Delicious! This dressing is great and a must-try. If any of you are hesitant about trying it and are unsure about the anchovies - don't be. They add a salty-depth to the dressing and not a fishiness. I added all the ingredients to my little Mouli and whizzed them all together. Got a creamier dressing I expect.
Combine all ingredients in a covered jar and shake well.
Chill in refrigerator.
Before serving, shake thoroughly.