Anchovies and Pimiento Spread
Bergy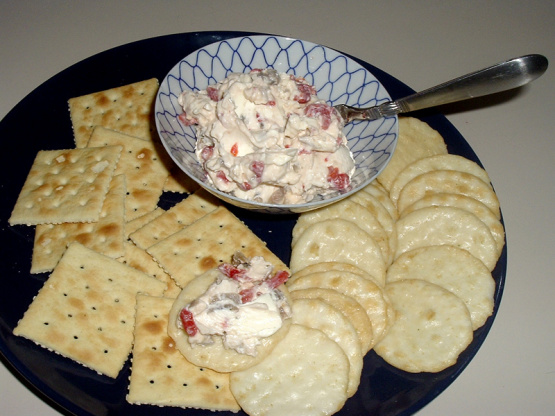 For those of you who love anchovies, here is a quick and easy spread my grandfather and uncle used to make. This spread can be made with the rolled anchovies with capers too. This spread goes well with unsalted crackers and your choice of ice cold beer!
Set cream cheese at room temperature to soften.
Cut anchovies into tiny bits.
Cut pimientos into tiny bits.
In a bowl blend all ingredients well
Serve with unsalted crackers!