Peter J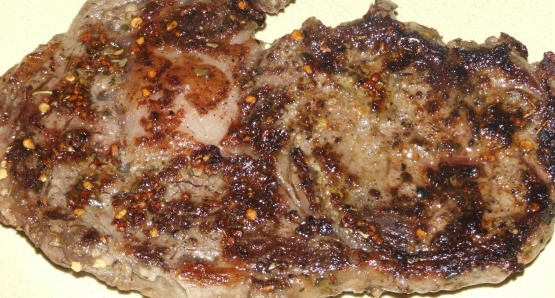 Great on steaks and roasts. You can add a little red cayenne pepper for an extra kick, if you like it spicy.
Mix thoroughly.
To use: coat meat liberally with rub and wrap with plastic wrap for up to 12 hours in the refrigerator.
Bring meat to room temp before cooking.
Enough rub here for 3-5 pounds meat.