Amy's Hash Browns Casserole
Chippie1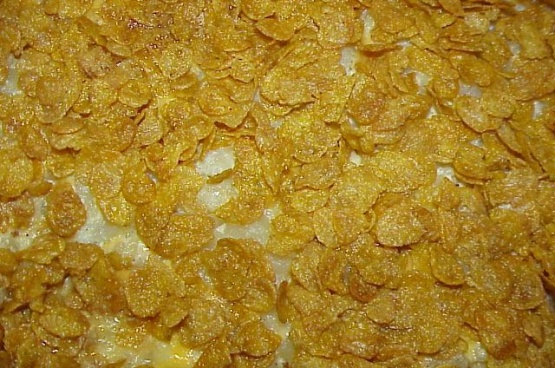 My co-worker, Amy, gave me this recipe today. She swears it is the "best hashbrown casserole in the world".

I love this casserole. My mother-in-law makes one like it, but it just used shredded cheese. I love the velveeta. Thanks for a great recipe!
Saute onion in 1/2 cup butter.
Combine onion/butter mixture in a bowl with salt, pepper, cream of mushroom soup, sour cream, Velveeta cheese, and hash browns; mix until combined.
Pour mixture into a greased 9x13 pan.
Cover with foil and bake at 350 degrees Fahrenheit for 45 minutes to1 hour.
Remove foil and stir well.
Melt the 1/4 cup butter and combine with the cornflakes.
Toss well, until coated.
Spread on top of potato mixture.
Bake, uncovered, for 15 more minutes, or until corn flake mixture is toasty.