Parsley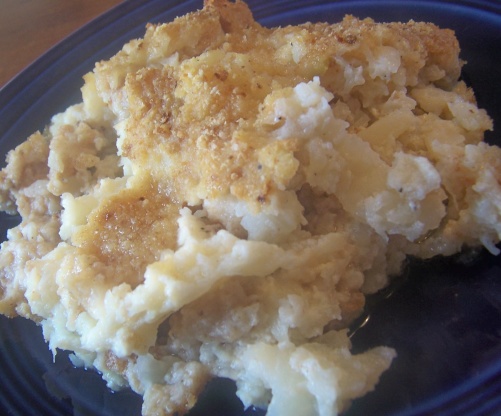 Very good recipe! I never had mashed turnips before, but I loved them. Servings are approximate. I can't really remember how many servings I got out of it.

OMG. I have never had turnips in my life and made this for our Thanksgiving this year. This dish was out of this world! My 11 year old said he would rather have this than mashed potatoes and I think we all agree. Thanks so very much for posting! OUTSTANDING!!!
Cook turnips until tender.
Drain, mash and then add 1/2 cup bread crumbs, saving rest for top.
Add egg, sugar, milk, salt and pepper to taste.
Mix together; pour into greased baking dish.
Dot with butter and rest of crumbs.
Bake 45 minutes at 375 degrees.