Amish Country Strawberry Pie
CindiJ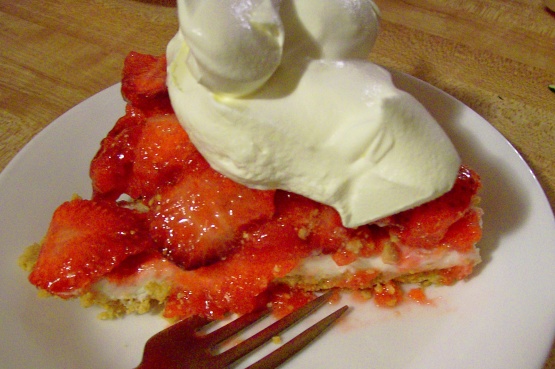 I love this pie! It's so pretty and tastes so good.

Absolutely the best strawberry pie I have ever tasted! I made this one tonight and it was superb! We usually use cool whip or whipped cream on our strawberry pie, but with the cream cheese mixture on the bottom of the crust, it makes the pie extra special. Everyone must try this one, simple and delicious!! YUM!
Beat cream cheese with powdered sugar, spread carefully over bottom of baked pie shell.
Arrange berries in shell.
Berries should be sliced.
Cook sugar, syrup, water, salt, and cornstarch over medium heat until thick.
Add Jello mix and cool.
Pour glaze over berries and refrigerate.