American Poverty Pudding (Circa 1933)
Mandy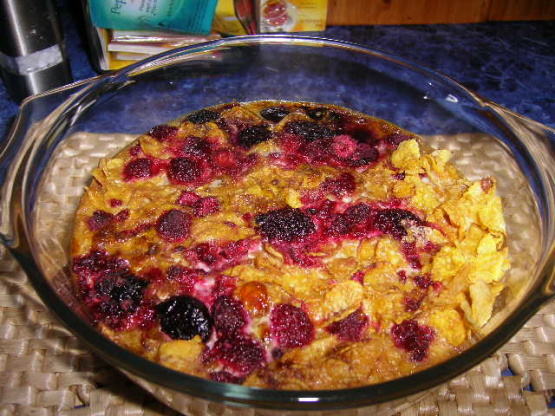 Lest we forget, a baked sweet pudding made with corn flakes. Another special recipe from my mom's Whispering Pines Grandmother's Club Cookbook.

Top Review by Mandy
I thought this sounde4d interesting but made it as a breakfast pudding rather than dessert. I changed it a bit to suit my tastes, I did a half batch, not a ginger fan so left it out & also left out the sugar as I thought the molasses would be sweet enough for me. To jazz it up a bit I also added a handful frozen mixed berries. Served it warm with some vanilla yoghurt for a very tasty brekky. Thanks!
Spread corn flakes in a greased, deep pudding dish.
Mix remaining ingredients and pour over the corn flakes.
Set pudding dish in a pan of hot water.
Bake at 350°F for 30 minutes.
When times are better, add 1/2 cup of raisins sprinkled over corn flakes before adding remaining ingredients.