Nimz1466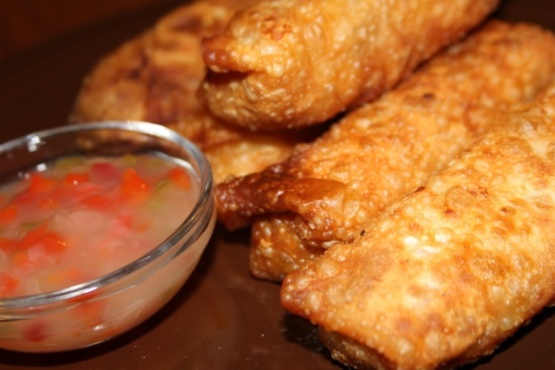 this is a very easy and tasty recipe i came up with years ago for an appitizer.

These were very easy to made but just didn't have a lot of flavor except for the soy sauce. I made as directed for my 2 year old grandson but added sauté onions and red peppers with a little red pepper flakes to step up the flavor some. Still need something. They were crisp on the outside which is what we like. Used my own sweet and sour sauce for the dipping. Thanks. Made for My Three Chefs 2013.
this is very easy just cube the pork or chicken in 1/2 inch cubes and stir fry,season with salt pepper and soy sauce to taste.
Let cool roll meat and both cheeses in wrappers.
fry egg rolls in 1/2 inch of oil til brown.