Boomette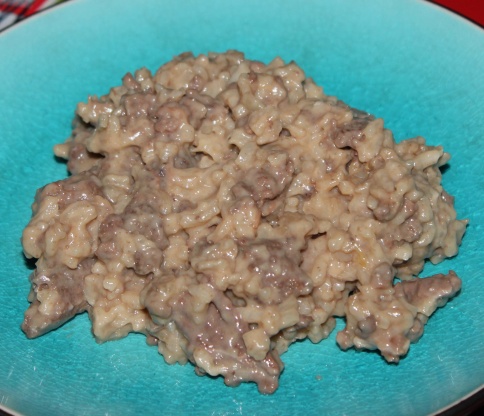 Been eating this since I was a young child. We made it with rice not noodles. It's fast and easy and even kids like it.
This recipe taste so good but it's a bit too salty because of the canned soup. The color is not too appealing. Maybe some red bell peppers added to it would add some color. It's easy to do. Next time I'll use the homemade dry mix for canned soup that has no sodium so it would be less salty. Thanks Catnip :) Made for Photo tag game
Brown the hamburger and onions. Add the soups, soy sauce, salt to taste, water, and rice. No need to make the rice ahead of time. Mix well. Put in a casserole dish, cover and bake 35-45 minutes at 350.