DuChick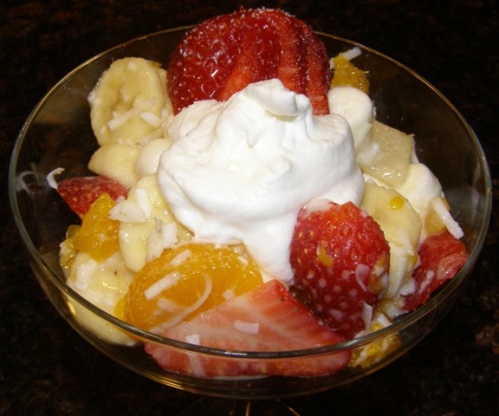 Uses fat-free evaporated milk instead of condensed milk or sour cream. This has always turned out well for us. From the Carnation Milk recipe site. Time includes 30 minutes of chilling time. They called for fruit cocktail, but I really prefer using the tropical fruit instead.

This is a delicious, refreshing fruit salad! I love the idea of lightening up the calories using the FF evaporated milk. I actually served this as a dessert with some whipped topping, but it would be a beautiful side dish for any entree. So colorful! Thanks Lady for another winner!
Combine all ingredients EXCEPT the strawberries in a large bowl.
Refrigerate a minimum of 30 minutes.
Stir in strawberries before serving.