lets.eat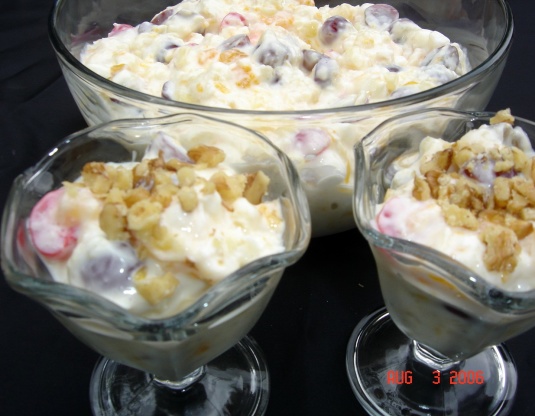 Got this recipe from my husband's cousin. It's cool & creamy and not overly sweet - great for a picnic or potluck. Note: there is no "cook" time; time shown is for chilling.
In a large bowl, combine sweetened condensed milk, sour cream & lime juice; mix well. Stir in the remaining ingredients (except cherries & nuts); cover & chill at least 3 hours or overnight. To prevent cherries from "bleeding", fold them gently into the salad just before serving, and top with chopped nuts if desired.
Salad may also be frozen and served like ice cream.