-Mary-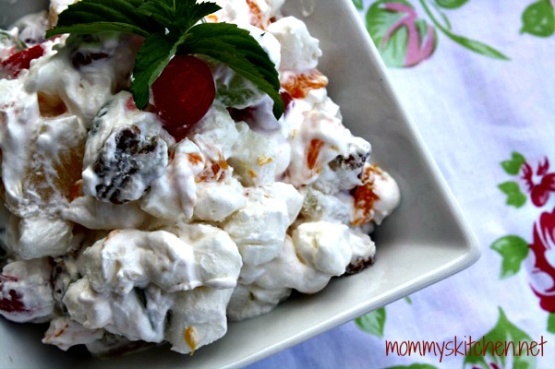 Ambrosia is a staple at almost every holiday feast in the South. - From Mommy's Kitchen blog. Cook time reflects chill time in refrigerator.
Drain pineapple and mandarin orange segments and set aside. If using fresh clementines, peel and break apart into segments.
In large bowl, combine pineapple, mandarin oranges or clementines, grapes, cherries, apples if using, marshmallows, coconut (if using) and pecans.
In a separate bowl using a whisk combine the Greek yogurt or sour cream and whipped topping.
Add the whipped cream mixture into the fruit and gently fold.
Add mixture into a bowl and refrigerate, covered for 2 - 4 hours before serving.