Amazingly Perfect Popovers!
I found a basic popover recipe online, and I tweaked it here and there until they became perfect - here's the results of my work! Enjoy! Serving Suggestions: For breakfast with jam/marmalade; instead of other breads during dinner; as an appetizer with olive oil and balsamic vinegar; by itself with some sweet tea.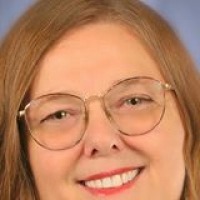 I am so glad these turned out perfectly. I made popovers with this recipe 1 cup, 2 eggs, 1 cup for years with irregular results. I finally learned that the eggs vary in weight. My eyes were opened when I read the book on cooking by ratio. Take a look at Popovers by Ratio (Weight)
Preheat oven to 400 degrees F.
Grease a 6-cup popover pan with the 1 teaspoon of butter. Muffin pans will not yield the same puff results.
Place all of the ingredients into a food processor/blender and process for 30 seconds. It should be a uniform liquid with no flour balls.
Divide the batter evenly between the cups of the popover pan, each should be about 1/2 full.
Bake on the middle rack of the oven for 35 minutes. DO NOT OPEN OVEN DURING COOKING TIME.
Remove the popovers to a cooling rack and pierce each in the top with a knife to allow the escape of steam.
Serve warm, preferably right away.