Peter J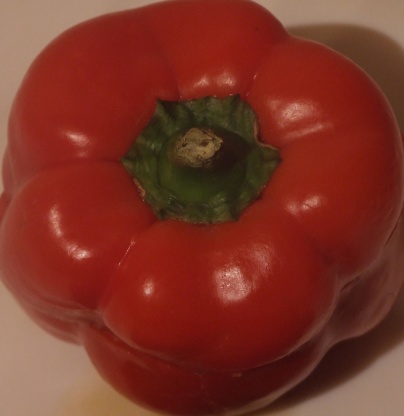 This is great using Banana Capsicum ( basically a small banana shaped red capsicum that looks exactly like a huge chili) as I find that the usual sized capsicums are a little too much. Anyway, a great recipe!

Amazingly scrumptious! I used normal size capsicums so used two of them with the same amount of stuffing and found it far from too much, although I was using it as a major component of the meal. Rather than cook under a grill I cooked in an oven for 30 minutes at 180'C (350'F).
Cut head off capsicum and de-vein and de-seed.
Keep the head.
Put bacon,onion, garlic and both herbs in a frying pan and saute in small amount of olive oil.
Cook until onion is soft.
Mix in cheeses and above mixture in bowl off the heat.
Stuff Capsicums with the mixture.
Replace head and wrap Capsicums in foil and put under a medium giller for fifteen minutes, turn and for a further 10 minutes.
Enjoy!
FOR A VEGAN OPTION- OMIT THE CHEESES AND BACON AND TRY "SOY CHEESE", LEEK AND MUSHROOMS.