Amazing Peanut Butter Cookies!
Efimia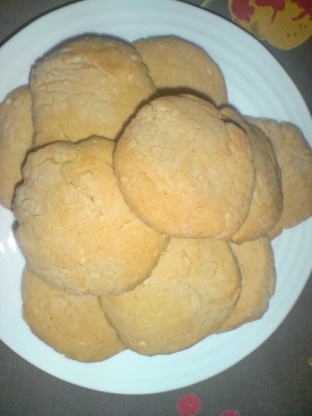 This is the best peanut butter cookie recipe I have ever come up with. No one I make them for can tell they're vegan! This recipe also doubles very well.

These definitely are amazing! I added about 2 tsp of organic cocoa powder and 1 tbsp of flax seeds. I also used whole wheat flour and added 2 tsp of plain soy milk. They're fantastic...
Cream together margarine, shortening, peanut butter, soy yogurt, and sugars.
Mix remaining ingredients in a seperate bowl and then add them to the creamed mixture.
Refridgerate dough for 15 to 20 minutes, and bake at 375 for about 11 minutes.