Amazing Ginger-Garlic Steak Marinade
vrvrvr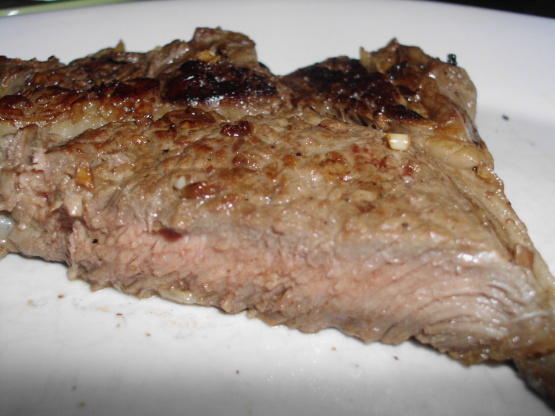 This marinade tenderizes the steaks and makes them absolutely delicious. You won't need steak sauce for this one! I will sometimes use it on a big London broil which I'll slice against the grain. The result is tender and really delicious. I never measure anything for this. It's hard to mess up. Prep time doesn't include time marinating in the fridge.

steak sounds wonderful, will try over the weekend, I just want to know, why is it unsanitary to cook the marinade and use it as a sauce??? sounds great to me!
Throw all ingredients in a Ziplock bag with your steaks.
Refrigerate overnight (tastes best), or for at least two hours.
Cook your steaks however you want.
Some people will probably scream unsanitary, but I like to boil down the marinade until it thickens in the same pan I cook my steaks in, and serve it as a pan sauce. I'm not dead yet!
Enjoy!