This fudge is always soft, not too sweet and always welcome as a gift. Easy and quick to make, it has won prizes at our local fair several years in a row.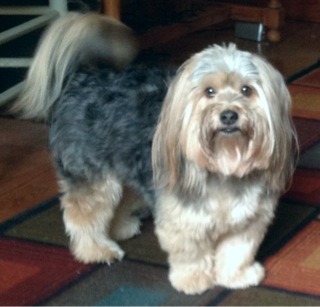 5 stars for a wonderfully EASY and tasty recipe. I used the peanut butter option and since you didn't specify the kind of flour I used almond flour. I had never heard of flour in fudge and was somewhat skeptical but it was great. It made it a bit less sweet than my usual peanut butter fudge made with marshmallows. I like this recipe better. Thank you for sharing.
Combine sugar and milk in heavy saucepan.
Bring to rolling boil, cook until soft ball stage.
Take off burner, add butter and cocoa and whisk to combine.
Add vanilla and one of the three optional flavorings.
Add flour and stir to mix thoroughly.
Immediately pour onto buttered plate.
(Note: peanut butter will hasten setting process).