loof751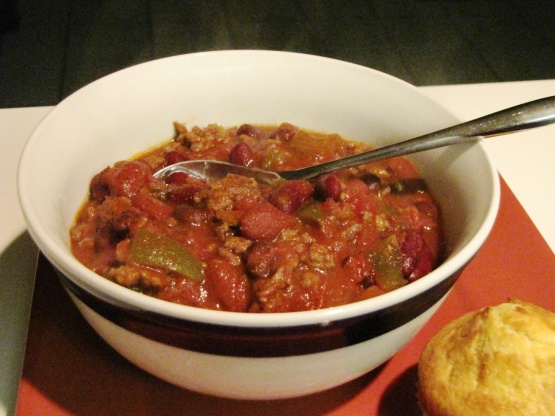 A very tasty chili to warm you up on a cold winter's night. Use extra lean beef to further reduce the fat content. It turns out very thick and delicious.
Brown ground beef with onion and garlic till meat no longer pink, then drain off fat.
Add celery, green pepper and spices, saute till vegetables are heated through.
Combine all ingredients in a crock pot or large stock pot.
Simmer on very low heat for 8-12 hours, stir every 1-2 hours.
Serve with a crisp salad and cornbread or crusty rolls.