Amazing Buttermilk Garlic Mashed Potatoes
CoffeeB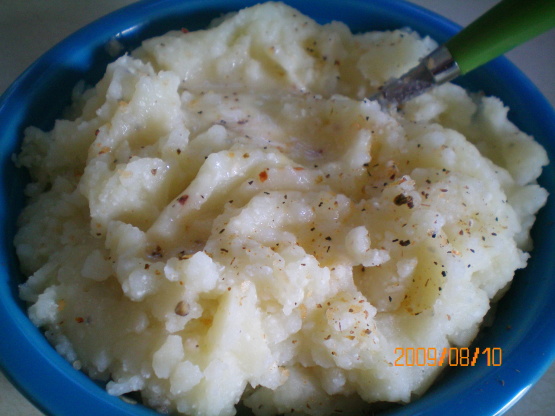 My aunt made these for me 11 years ago. Except for the garlic. I added that because I add garlic to almost everything. These are so different but so good.
Add potatoes and garlic to a pot and cover with water.
Add salt and bring to a boil. Reduce heat and simmer until fork tender.
Drain and add back to the pot.
Mash with the remaining ingredients. Add the buttermilk gradually in case you need less.(You'll get even better results when you use a potatoe ricer.).