Boomette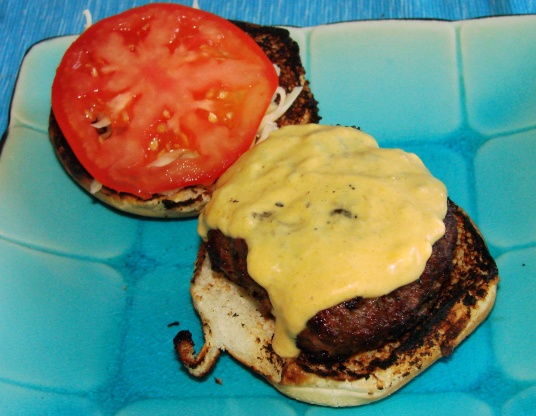 I always used to play around with my burger recipes until the night i made these- I'll never make burgers any other way. Enjoy! NOTE: The addition of a slice of your favorite cheese melted over the top of your burgers can never hurt. ANOTHER NOTE: I make my patties and let them sit in the fridge covered in clear wrap for a half hour before grilling. MORE NOTES: A good juicy burger can tend to make the bun soggy so it's a good idea to lightly toast the bun on the grill. LAST NOTE: For a great sauce for all your burgers check out my 'Amazing Burger Sauce' recipe.
Put all your ingredients- aside from ground beef- in a big bowl and stir everything together. Melt the butter before adding it.
Break the ground beef up into little pieces and add to the bowl and mix everything together thoroughly. I make the mix into as dense a log as possible and then cut it into 6 pieces to ensure uniform size in the patties.
Form your patties.
Spray each patty lightly with cooking spray and then season with salt and pepper. Use your hands to gently pat the salt and pepper into each patty.
Fire up the grill and grab a cold one.