Prep 30 mins
Cook 45 mins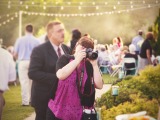 A friend of mine gave me this recipe several years ago after she brought this wonderful dish for a potluck. When I made it at home, my mother was so impressed, she called my aunt to tell her about the recipe. Well, we were surprised to learn that my aunt already had the recipe and has used it for years- she got it off of a bag of Martha White flour! The original recipe calls for 2 cups of sugar, but we like it best with 1 1/2 cups. This isn't as hard to make as it sounds....promise :-)
Directions
1. Heat oven to 350 degrees. Place butter in 13x9-inch baking dish; place in oven to melt.
2. In medium saucepan, combine sugar and water; heat until sugar dissolves, stirring frequently. Set aside.
3. Place flour in medium bowl. With pastry blender or fork, cut in shortening until mixture resembles coarse crumbs. Add milk; stir with fork just until mixture begins to pull away from sides of bowl.
4. On lightly floured surface, knead dough just until smooth. Roll out dough to 12x10x1/4-inch rectangle.
5. In medium bowl, combine apples and cinnamon; stir to mix. Sprinkle apples evenly over dough.
6. Beginning with long side, roll up jelly-roll fashion. Cut into 16 slices.
7. Arrange slices in baking dish over melted butter. Pour sugar syrup carefully around and over rolls. (This looks like a lot of liquid, but crust will absorb it.).
8. Bake at 350 degrees for 40 to 45 minutes or until golden brown. Cool 15 minutes before serving.
Reviews
Most Helpful
I'm definitely not a pro when it comes to baking or cooking, but this recipe makes me feel that way. I followed the directions almost exact. The only differences i made was i added lemon juice (included it with the 2 cups water) from 1 lemon, and instead of regular sugar, i used caster sugar. The recipe did say not to stress about how much liquid there is once you add the sugar/water mix because the rolls were so tiny, so I have to say I was dubious. But I thought it was brilliant when the end result was that the rolls filled the dish perfectly, and the sauce was just perfect. It tasted perfect and rich and I felt like I was actually a decent cook (for a change) This is a great recipe for anybody who is new to baking, and wants to try something different and cool. Thanks Jesse and Eliza's Mom. It is a winner from my family!