lazyme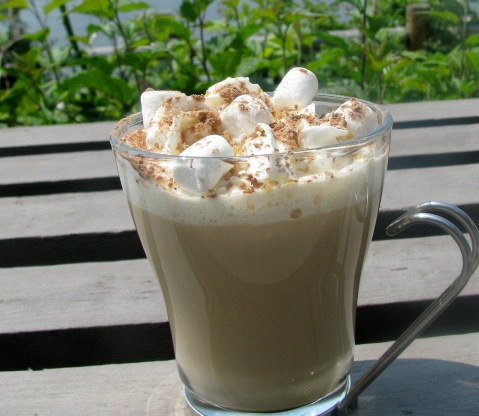 This is a sweet coffee drink, with the wonderful addition of Amarula....a cream liquer from South Africa. From the Amarula website. I added the optional grated chocolate. Prep and cooking time does not include the time to brew the coffee. Cooking time posted is actually the time to assemble the drink.

Made for myself for an addition to lunch. Wonderful flavors, and loved it. Enjoyed this very much. Made for Market Tag.
Pour the coffee in large coffee mugs. Pour the Amarula Cream in each coffee, followed by the whipped cream, brown sugar and marshmallows. Sprinkle with hot chocolate powder and extra Amarula Cream. Top with grated chocolate if desired.
Conversions: 1 tot = 30ml = 1 oz = 3cl = 1 shot.