Ambervim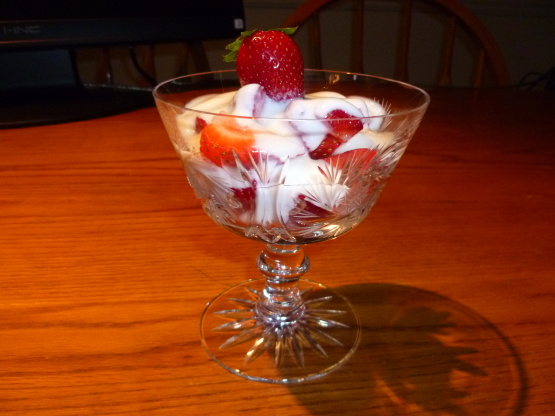 Decadent and healthy at the same time!!!! This light and satisfying sauce will compliment fresh berries, cake, ice cream or what ever you want to drizzle it over. Reduce the sugar and just eat it plain. Ooooh!!! Maybe over waffles or pancakes.

It is amazing how simple and delicious this it. I used it to dress up some berries and will be using it again with fruit and on cakes.
Mix all the ingredients.
Taste and adjust to personal preference.
Serve over:.
Berries (hit them with a little lemon juice to brighten).
Bread Pudding.
Chocolate cake.
Lemon cake.
Chocolate ice cream.
Whatever you want to put under it!