Annacia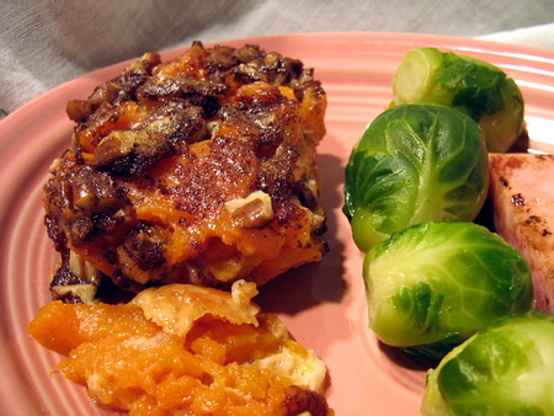 Sweet potatoes, amaretto, and pecans make a wonderful flavor combination in this autumn side dish...

I made these for the first time Christmas Day. It was a gamble that paid off. I added one touch to mine though...marshmellows. I did notice that the sugar buttermilk mixture became frothy while baking. Before I added my marshmellows I mashed the potatoes slightly to better mix everything; then I added the marshmellows on top and returned to the over for five minutes. Everyone love it!
In a large saucepan, cover sweet potatoes with water. Boil until tender; drain.
Remove the skins from the sweet potatoes and arrange them in a greased 2 quart baking dish.
Process the sugar, buttermilk, butter, eggs, amaretto, vanilla, cinnamon, and baking soda in a blender until smooth. Stir in pecans.
Spoon pecan mixture over sweet potatoes. Bake at 350 degrees for 30 minutes.