Amaretto Sour Jello Shots
jenne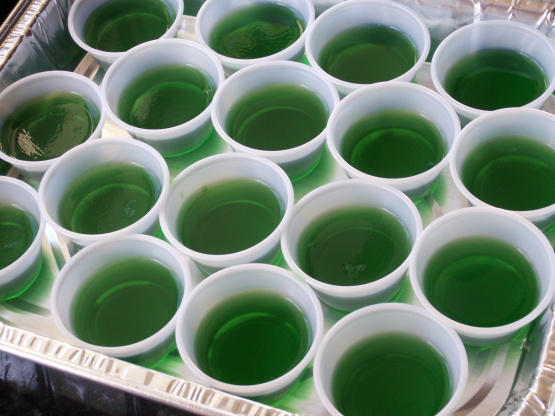 In response to a recipe request. I think there are about 10 2 oz. servings in this recipe. Just remember, there is alcohol in the jello! I have not made these, so I am guessing at the prep time.
Make jello according to package directions.
Let mixture cool some before adding the alcohol.
Pour jello into 2 oz souffle cups, or shot glasses.
Chill until firm.
Then you down them like shots.