Amaretto Sour Cream Strawberries
Swirling F.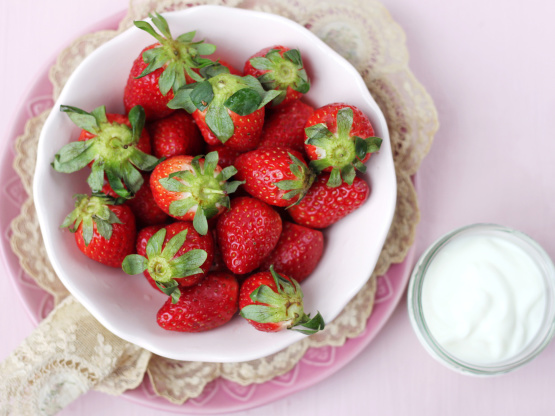 Strawberries dipped in this cream mixture are so light, refreshing and good! You can play with amounts used but I love it as directed. Leave on the strawberry tops to use as a handle to dip. Enjoy!

This was an excellent and easy dessert. Served it at a girls night out party and it was a hit. I did use Greek Yogurt instead of the sour cream but don't know if that was necessary. I added more ammeratto but it made it a little runny. Otherwise, it was great and will make it again and again.
Mix sour cream, Amaretto, and powdered sugar together. Chill.
Wash strawberries, keeping the tops on to use as a dipping handle.
Dip as you eat.