Marlene.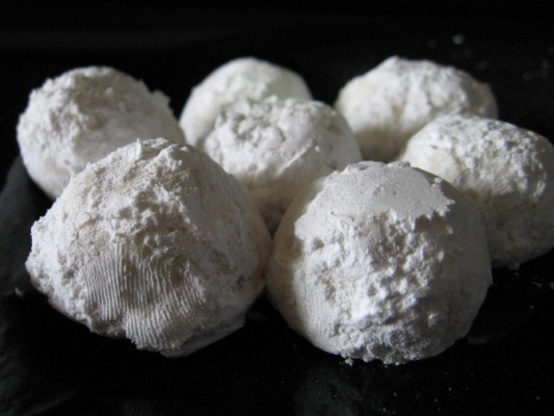 These snowballs have become a tradition in my home. They're just a bit different and very easy to make.

I made these to put on my cookie tray. I thought they were really good, but I couldn't taste the amaretta at all. I might try to add just a tad more next year.
Preheat oven to 350 degrees.
Cream butter and icing sugar in a large mixing bowl.
Add flour and salt and mix well.
Add Amaretto and mix well.
Roll dough into small balls, less than an inch.
Place onto a parchment-lined sheet or a non-stick baking sheet and bake for 8 to 12 minutes.
Cool on a rack and roll in additional icing sugar.