Rita1652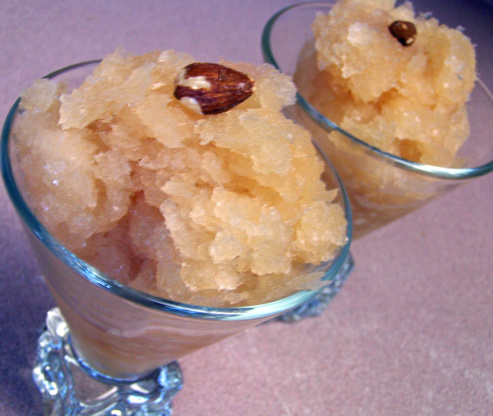 My SIL made this at the lake one time and I loved it. This is particularly good on a hot day at the lake.
2

liters carbonated lemon-lime beverage

1

can frozen lemonade
1⁄4 gallon Amaretto
Mix all well and freeze, stirring after 2-3 hours.
Stir again later.
To serve, just pull out of the freezer, stir it up and scoop it into a glass.