Tresa T.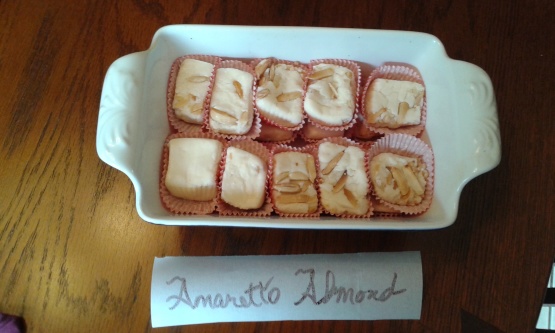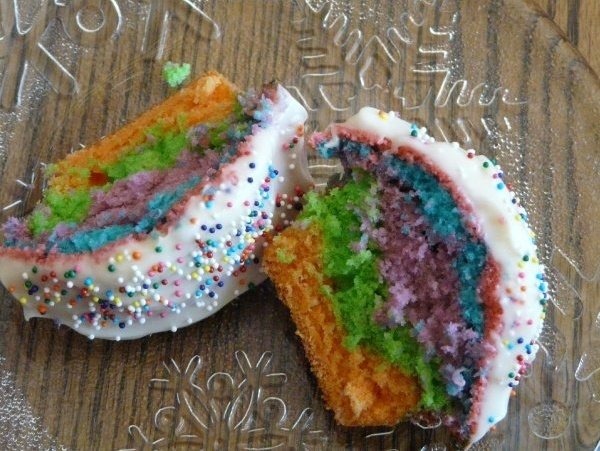 Love this recipe, easy and the fudge is too die for! I planned on submitting a picture but while it was cooling I went out and what was left would not make a pretty picture! Thanks for sharing this recipe. I love the almonds in this and the almond flavoring
Butter loaf pan, 9 X 5 X 3 inches.
Cook sugar, milk, cream, corn syrup and almond-flavored liqueur in 3-quart saucepan over med.
heat, stirring constantly, until sugar is dissolved.
Cook, stirring occasionally, (to 234 degrees on candy thermometer or) until small amount of mixture dropped into very cold water forms a soft ball that flattens when removed from water; Remove from heat.
Add butter and stir.
Cool mixture to 120 degrees without stirring.
(Bottom of saucepan will be lukewarm.) Beat vigorously and continuously 5 to 10 minutes or until candy is thick and no longer glossy.
(Mixture will hold its shape when dropped from a spoon.) Quickly stir in almonds.
Spread in pan; cool.
Cut into 1-inch squares.