Nimz1466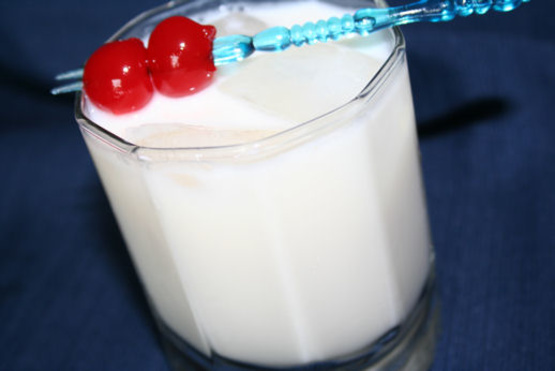 Similar to a Brown Cow, but using Amaretto. Serve over ice....delicious change of pace!

I improvised a bit: used evaporated milk mixed with regular milk. I added a little bit of the syrup from the cherries as well. (Might as well go a little crazy.) Made a double for myself.. this is going to be one happy night! The drink is delicious - sinfully so. Thank you so much!
Fill an old-fashioned glass with ice, add Amaretto and cream, stir.
Garnish with maraschino cherries on a plastic sword or stick.
Enjoy!