Amanda's Parmesan Chicken
Prep 20 mins
Cook 15 mins

This recipe is delicious and very easy to make. Great to make for a large group. We made this recipe for the dinner party that we had for a group of my daughter and her friends for Homecoming 2008. It is so good. We looked for recipes all over Zaar and the Internet. This recipe came from Simple Recipes.
Directions
Preheat oven to 450 degrees F.
Combine the minced garlic with the melted butter in a bowl.
In another bowl combine bread crumbs, parmesan, parsley, garlic powder, italian seasoning, and pepper.
Dip chicken pcs into garlic butter, then into crumb mixture to coat.
Place coated chicken pieces on to a 9x13 baking dish.
Try to leave a little room between each piece.
Drizzle with remaining garlic butter.
Bake uncovered 15 minutes, or until chicken is cooked through and juices run clear.
The chicken will be much more browned on the bottom than on the top.
Reviews
Most Helpful
Yummy and easy! It was a fun treat for dinner tonight. Thank you!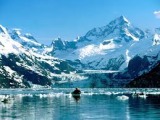 I prepped everything yesterday morning before a day out and just took the chicken out of the fridge and started dipping it into the bowls not long after getting home. It went pretty quickly and, oh boy! was it good. Served along with a garlic and parm dip for bread and raw veggies and marinated mushies. So yummy, this will be back at my house again. :D

Tasty and easy. We all gobbled it up. Thanks.