AM & B's Indonesian Meehoon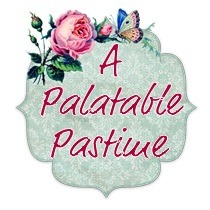 I was attracted to this recipe by its bold use of chiles: the 3 tbsp called for equalled about 9 Thai Dragons and I used every one, although the end result was less powerful than I imagined, and I ended up adding Sriracha hot chili sauce to keep the barn burning. I did not have the "Mehoon" type of rice vermicelli, but used the normal type, and opted to cook it according to package directions and allow it to drain well. The flavor of this dish is excellent, it reminds me of one I had in a Viet restaurant with rice noodles- something tasting like shrimp fried rice overall (if you have never tried a noodle dish), but the heat will come through depending on how much chiles you opt to use. I don't think many chiles are necessary at all to enjoy this dish, and my favorite part was the touch of browned onions used as a garnish on top. I noticed for leftovers, I was running low on the browned onions, and that I will be having to cook more, so if you plan to eat all of this at one sitting, you might want to cook double the amount of that red onion cause it is quite tasty. The flavor of the spinach holds up to the noodles, but is not overpowering in this dish, and I think it is a great way to get your iron. Thank you for a wonderful dish, this will be part of my regular collection.
8

ounces meehoon fine rice vermicelli

1

tablespoon olive oil

1

medium red onion, chopped

1

egg

1

large onion, chopped
3⁄4 lb fresh spinach, washed,drained,stems separate fom leaves,leaves chopped

6

tablespoons chili sauce

3

tablespoons hot chili peppers, finely chopped

3

tablespoons soy sauce

3

tablespoons wine vinegar
1⁄2 cup mushroom, chopped

3

cups cooked shrimp, cleaned,shelled (medium size, fresh or frozen, not canned)
1 1⁄2 cups tomatoes, seeded,skins removed and chopped
3⁄4 cup bean sprouts

3

green onions, chopped white and green parts
Rinse rice vermicelli under cold water; (DO NOT SOAK); place in strainer& drain.
In a wok or large skillet fry the chopped red onion in a tbsp of oil until very brown, remove from wok& set aside.
Beat the egg and fry it like a pancake, when set remove from wok and slice it into strips, set aside.
Add a bit more oil if you need to and saute the large onion& mushrooms until the onion is translucent, add spinach stems; cook 3 minutes.
Stir in the chili sauce, chopped chilies, soy sauce, vinegar, salt& pepper when simmering add shrimp, stir fry 2 minutes; add vermicelli, chopped spinach leaves, bean sprouts and half the tomatoes, stir, cook 2-3 minutes.
Place the meehoon on a large warm platter and decorate with the fried red onion, egg strips, remaining tomato and green onions.