Alton Brown's Shrimp Cocktail

Alton Brown's AMAZING shrimp cocktail, modified for use with already cleaned shrimp.
Directions
Place cleaned shrimp into a bowl with brine and refrigerate mixture for 20 to 25 minutes. While shrimp are brining, place tomatoes, chili sauce, horseradish, sugar, pepper, and salt in food processor and blend until smooth. Refrigerate cocktail sauce until ready to serve.
Place a baking sheet or broiler pan under oven broiler and preheat for 5 minutes. Rinse the shrimp under cold water and dry on paper towels. In a large bowl, toss shrimp with olive oil and sprinkle with Old Bay seasoning, if desired.
Place shrimp onto a sizzling sheet pan and return to broiler immediately. After 2 minutes, turn the shrimp with a pair of tongs. Return the shrimp to broiler for 1 minute. Transfer to a cold cookie sheet. Refrigerate immediately.
Reviews
Most Helpful
Our first time we felt It was a little salty, so the second time we made it the brine time was reduced to 15 mins and it worked out great.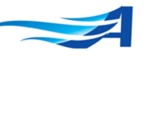 This was an interesting variation on the traditional boiled shrimp cocktail. Even though I rinsed the shrimp well after brining, I found they were still a tad salty. Roasting them gave them a totally different texture, and I think next time I might like to try this with some larger shrimp. This recipe makes a TON of sauce, far more than you will ever need. You could easily reduce it by half. made for Spring P AC 2014.