Alton Brown's Lentil Soup
Prep 30 mins
Cook 30 mins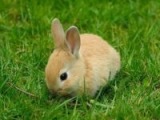 From Good Eats Lentil episode.
Directions
with salt, sweat the onion, carrot, and celery in hot olive oil.
add the broth, tomatoes, lentils and seasonings.
bring to a boil.
reduce heat and cover, cooking about 35-45 minutes.
blend if desired (I do not blend).
Most Helpful
This was good! I substituted parsnip for carrot (I'm allergic) and pepper/cardamom for the grains of paradise. I had to add about a cup more water at the end to get it back to a soup consistency.

Best lentil soup recipe! We all loved it. I didn't have grains of paradise, but will try it when I find some. Substituted with ground black pepper and a cardamon pod.
This recipe is so yummy and quick! From beginning to end it only took an hour and a half. I followed the recipe, but doubled all the spices(found grains of paradise at whole foods). At the end I blended it a little with my immersion blender, then topped it with some yogurt and fresh lemon juice. My meat and potatoes husband had THREE bowls! Even our little one enjoyed it very much. This recipe made a lot of soup, so before I blended it I packed up half to store in the freezer (Alton said to keep the lentils whole if freezing).