Alton Brown's Brussels Sprouts With Pecans and Cranberries
ChefLee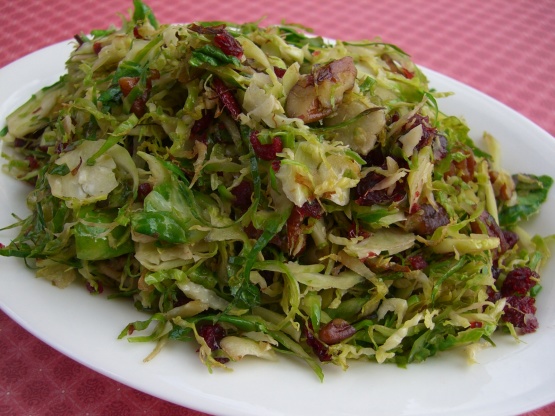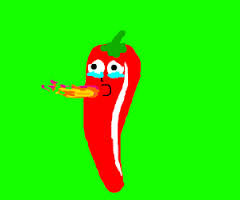 This is a neat way to fix brussels sprouts!! I love the chopped cranberries (instead of whole ones), they blend better with the sliced brussels!! The pecans give it great flavor too!! I only used 1 TBSP butter and then the rest olive oil but I think this one actually benefits from all of the butter so next time, I would use all butter for a special occasion!! Thanks for posting this great one from Alton Brown!!
Slice the Brussels sprouts using the thinnest slicing disk of a food processor. If you do not have a food processor, you may slice thinly with a knife or a mandoline.
Set a 10-inch straight-sided saute pan over medium-high heat and add the pecans. Cook, stirring continually, until the pecans darken in color and begin to give off a toasted aroma, approximately 2 minutes.
Add the butter to the pan and stir to combine. Once the butter has melted, add the Brussels sprouts, salt and pepper and cook, stirring continually, until the color brightens and the sprouts are just tender, approximately 6 minutes.
Remove the pan from the heat, add the cranberries, toss and serve.