MsSally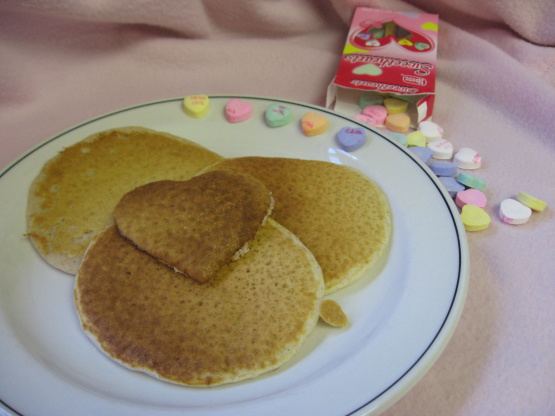 These are the lightest pancakes I've ever eaten. My business partner (Al) gave me the recipe. Try 1/4 cup of pecans or blueberries in the batter.

Was craving pancakes so I tried these this morning. Better than Aunt J's! Just add a lot of milk because the batter thickens after it sits.
Mix all ingredients except flour and milk.
Add flour and then milk to consistency.
Spray griddle with cooking spray and cook traditionally.