Annacia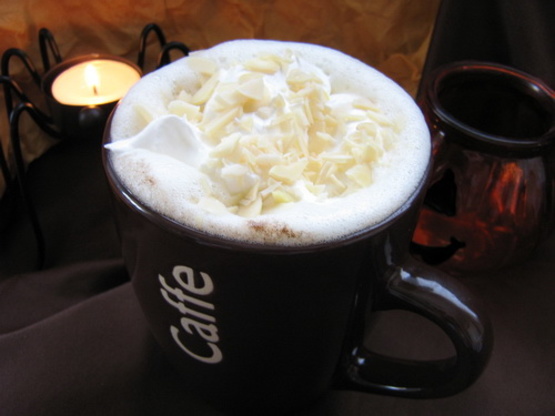 I found a cowboy cocktail book at a used book sale and this is one of the coffee recipes from it. The description in the book says, sweet, soothing and smooth as a baby's bottom, it also packs quite a punch! LOL

Fantastic blending of flavors. The almonds all sink to the bottom of the cup and then you get to fish them out for a lovely flavored munch when the coffee is gone. Finishing the coffee can take awhile because you'll want to sip and savor as you go, making it last. Mine was cold by the time I was near the bottom but still tasted just as good. Bravo Mandy!
Combine Bailey's, Amaretto & Frangelico in a mug, add coffee & stir.
Garnish with cream & almonds.