Alouette Crumbled Goat Cheese Ny Grilled Strip Steak Salad of Gr
karenury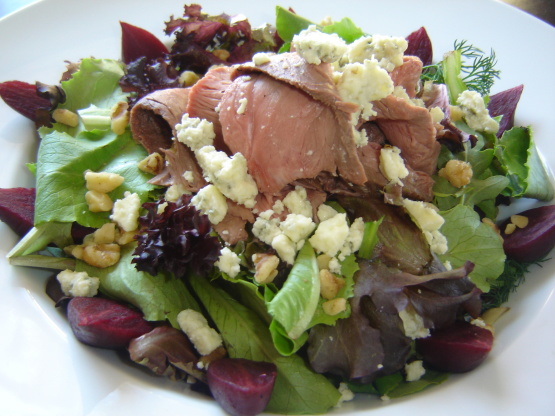 Summer is quickly approaching and there is no better way to kick-off the season than with a BBQ! Grilled NY Strip with fresh crumbled goat cheese and grilled fennel will really set your guests off this Memorial Day!

Now that's my kind of salad. I love arugula and I love steak. Unforgettable lunch in 15 minutes. Thank you.
Whisk shallot and lemon juice in small bowl to blend. Gradually whisk in oil. Season to taste with salt and pepper. Let stand 15 minutes to blend flavors.
Combine Arugula and sliced fennel in large bowl. Toss with enough dressing to coat salad. Add Alouette Crumbled Goat Cheese; toss gently and serve.
** You can also sprinkle a little of the Alouette Crumbled Goat Cheese onto the "Strip Steaks" during the last 2 to 3 minutes of cooking for a different presentation.