Aloo Poshto ( Potatoes Recipe)
JustJanS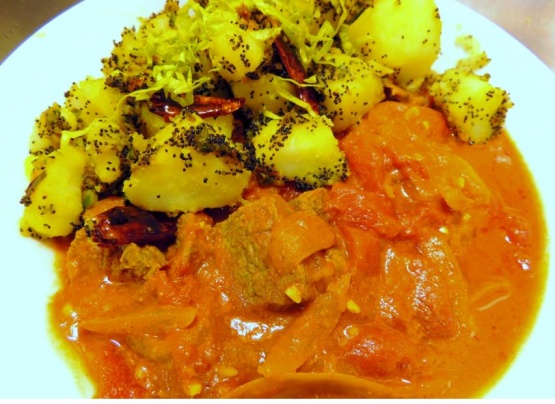 This is a traditional bengali specialty. Poppy seeds and potatoes are definitely a match made in heaven!

These potatoes were good and worked well with the beef curry we had them with. Just one problem-there is no way raw potato could cook in the time given and the way the instructions read, so I had to assume I was supposed to use cooked cubed potatoes.
1.Dry roast the poppy seeds on a tava (griddle) for 3 to 4 minutes.
2.Grind coarsely in a mixer and keep aside.
3.Heat the oil in a pan, add the red chillies, turmeric powder, ground poppy seeds and green chillies and sauté for 1 minute.
4.Add the potatoes and salt and toss well.
5.Serve hot.