Parsley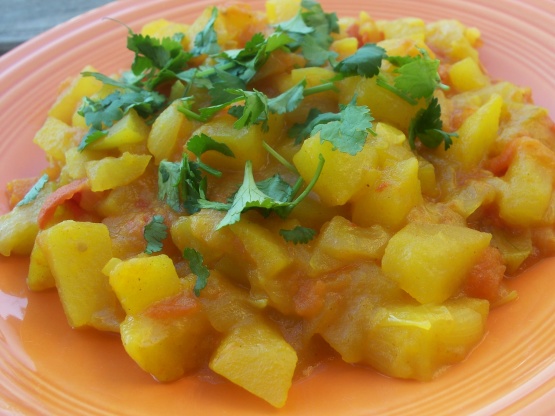 Spicy potatoes, tomatoes and onions with an Indian kick.

OOPs my mistake on first comment, my bad. What I wanted to say was when I saw the combination of the ingredients with potatoes, I thought to my self wow! that sounds good and a different way to make potatoes. The only thing I will do is cut the oil in 1/2 and microwave the cut up potatoes for a soft center and then cook with onions til nice and crispy. Oh yeah!!! looks like this is my side dish for dinner tonight. Thanks!! ;-)
Lightly brown onion in oil in medium skillet.
Stir in salt cayenne turmeric and cumin.
Add potatoes and cook 20 minutes stirring occasionally.
Add tomatoes; cover and cook until potatoes are soft, about 20 minutes.