CandyTX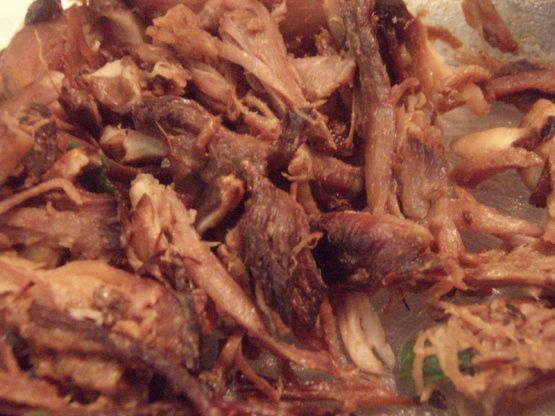 I found this poking around one day and it looks to be the closest to the char siu we used to get while living in Honolulu - this is GREAT in Manapua (#53643)!
Preheat oven to 400 degreesMix seasonings together and let sit for 10-20 minutes.
Make cuts, about 1/4 inch deep, on top and bottom of meat.
Take mixed ingredients and marinate Pork Loin for 2-4 hours.
Place Pork Loin and marinade into meatloaf/bread pan and into oven for 25 minutes, checking occasionally to baste.
Turn Pork Loin over, baste, and cook for another 25 minutes.
Remove from oven and place onto dish, pour some of the marinade from pan on top, and serve.