3 Reviews
Most Helpful
Newest
Highest Rating
I doubled this and got 12 1/2 pint jars, which I canned with a hot-water bath method. I used apples from out own tree, which are a pie apple, so not sweet. I was looking for a low-sugar recipe because I used the applesauce to bake with, as a fat replacer, and didn't want the extra sugar in it. Turned out great. Made for Fall 2012 PAC game.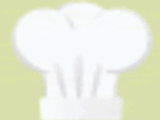 We love it. I used 8 gala apples, a couple of which were pretty big. I kept spritzing my apples with fresh lemon juice as I peeled and sliced them, and that hint of lemon came through in the end. Yum. We don't like sweet applesauce, so I just used 1 T. sugar. I used my stick blender for a uniform consistency; my 8 year old has complained that it's still "lumpy" but maybe I can tweak it next time for his taste. Otherwise, the rest of us think this is wonderful!!
This came out very well, though I only did a half-recipe. Loved the flavors and the smell of these apples cooking on the stove; the sugar amount was just right. Thanks for a great fall recipe PennyG! Made for FALL 2008 PAC.
Almost Unsweetened Applesauce ( Homemade )