Almost Hal's Hearty Vegetable Soup
Annacia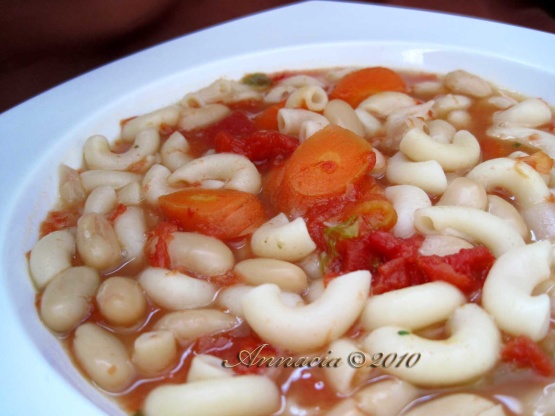 I can't remember where this recipe came from but it's good.

Mmmmm, great tasting soup :D. had to use white macaroni, white kidney beans and totally forgot the green beans. Even so it was yummy. I might use less pasta or more liquid today (I made it yesterday) today the macaroni had sucked up all of soup. I can't tell you how much I love the fact that this is so good with so little fat.
Combine all ingredients in a large saucepan and simmer until veggies almost done.
Add pasta and continue cooking until pasta tender.