Almost-Empty Dijon Mustard Jar Vinaigrette Salad Dressing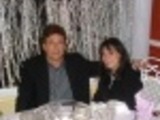 When your jar of Dijon mustard is pretty much at the end of the road, you can mix this dressing in the same jar. I approximated the amount of Dijon mustard for when you have a full jar, but basically you use the amount that is clinging to the bottom and sides of your almost empty jar! Simple and classic, this can be made and either served immediately or kept in the refrigerator for up to 3 months. When
Directions
In the almost-empty mustard jar (or other container), combine Dijon, vinegar, sugar, salt, and pepper; shake well.
Transfer to a bowl and, whisking constantly, slowly add olive oil.
Most Helpful
Can't believe I haven't reviewed before now. I typically just put everything in the mustard jar, shake and refrigerate. This makes a very good and economical dressing. Thanks for posting.
Excellent! I used white wine vinegar and splenda! Loved it!

Great dressing and perfection for us on flavor. I didn't change one thing, except adding fresh parsley at the end. Yummy on crisp salad greens! Made for Everyday is a Holiday