Prep 15 mins
Cook 45 mins

This is my version of "The Outback's" Alice Spring chicken: cooking time is subjective. Does not include marinating time. I have used a mixture of Blue and Cheddar for this also. SOURCE SHADOWS
Directions
This is my version of "The Outback's" Alice Spring chicken:.
Rub chicken breast with Season All and set aside in refrigerator to marinated for 1 hour or longer.
While the breast is marinating fry bacon crisp and drain.
Shred cheese and set aside.
Prepare Honey Mustard and gather all other items together to assemble .
Take chicken from marinate and grill over medium heat .
Cook on both sides until a slight golden color and cooked in the middle but not dry. Remove.
Place in shallow oven proof or microwave proof baking dish.
Spread chicken breast with honey mustard, cover with a layer of mushrooms, three slices of bacon and then sprinkle with shredded Colby/jack cheese, chicken should be covered with shredded cheese.
Pop in heated oven at 350°F or a microwave just until the cheese melts and browns slightly.
Sprinkle with parsley.
Extra honey mustard may be served on the side.
Most Helpful
Very Very Good! My husband asked me to add this meal to my little bag of tricks! Very similar to Outback! I did not add the corn syrup to the honey mustard. It was Delicious! Definantly will make this again and again....besides save loads of money from eating at outback. It was several steps but not too time consuming.
We've never tried Outback's version, but this was very good. We used Grey Poupon, but felt it was a bit overpowering and too mustardy in flavor. We would cut back the amount next time and use maybe half GP & half yellow. We also used just half the amount of cheese and that was plenty smothered. Thanks for sharing the recipe. :)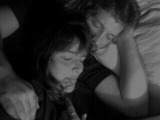 I cheated and used Kraft's honey mustard BBQ sauce and added some red onions as well. This was exceptionally good and I will make this often. Thanks so much!